**NO CHECK-OUTS AFTER 2:30PM FOR ANY REASON**

Click on the image above for information about our Red Ribbon Week dress-up days!
Who will be our County CHAMPION?
Lauderdale County School District Attendance Challenge
#challenge39
October 2 - November 30, 2017
By making your child's school attendance a priority, you will be taking an important step in supporting your child's school success, and setting a good example.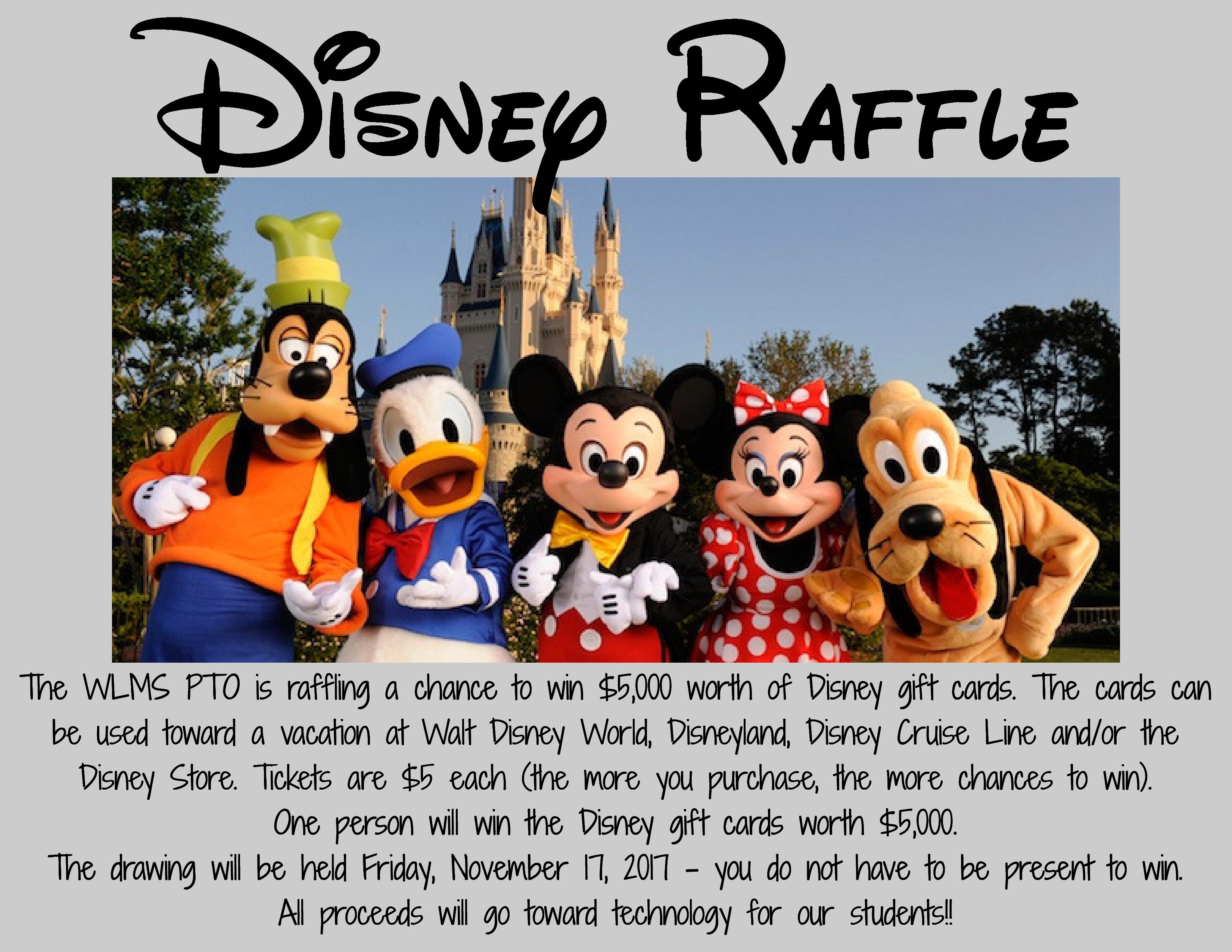 The WLMS PTO is raffling a chance to win $5,000 worth of Disney gift cards. The cards can be used toward a vacation at Walt Disney World, Disney Cruise Line and/or the Disney store. Tickets are $5 each (the more you purchase, the better your chances to win). One person will win the Disney gift cards worth $5,000. The drawing will be held Friday, November 17, 2017 - you do not have to be present to win. All proceeds will go toward technology for our students!!
ATTENTION PARENTS:
Please login to ActiveParent and check your child(ren)'s grades AND attendance. If you see a problem with a grade, please contact the teacher. If you see a problem with attendance, please contact the middle school office as soon as possible!
Active Parent and Active Student are the web-based application parents and students can use to keep track of student records. Parents with more than one student can access records for all of them with one account.
For Active Parent:
Go to wlmsknights.org
Click on the Active Parent link on the left side of the page.
Click on Create an Active Parent Account and fill in the required fields.

Enter user information.

Create a username and password for the account. The username and password must be six or more characters with any combination of letters or numbers. Please keep a record of the username and password that you create for future reference.
Enter student information and click add student. (You will need the student's birthday and the last four of their social.)

Repeat this process for any additional children.

After completing information for all your children enrolled in Lauderdale County Schools, click the Submit Request button.
Before you can use your account, it must be activated by the school. This process could take a day or two depending on the number of requests made.
Parents can now retrieve their passwords by clicking the Forgot Your Password link on the Active Parent website. Once you enter a username, the system will send a message to the email address on file with instructions for resetting the password.
For Active Student:
Go to wlmsknights.org

Click on the Active Student link on the left side of the page.

Login using your username, which should be your first initial, last name, and day of your birth. (For example, John Doe was born 6/7/1995, so his username would be jdoe7)

Your password is set to be the same as your username.

You will change your password once your login.

Create two security questions that will be used in case you forget your password. These should be questions that will not have changing answers. (For example: What is my middle name? What is my dog's name? What month was I born?)
Click the picture below to access information from our school library!