Our Administrators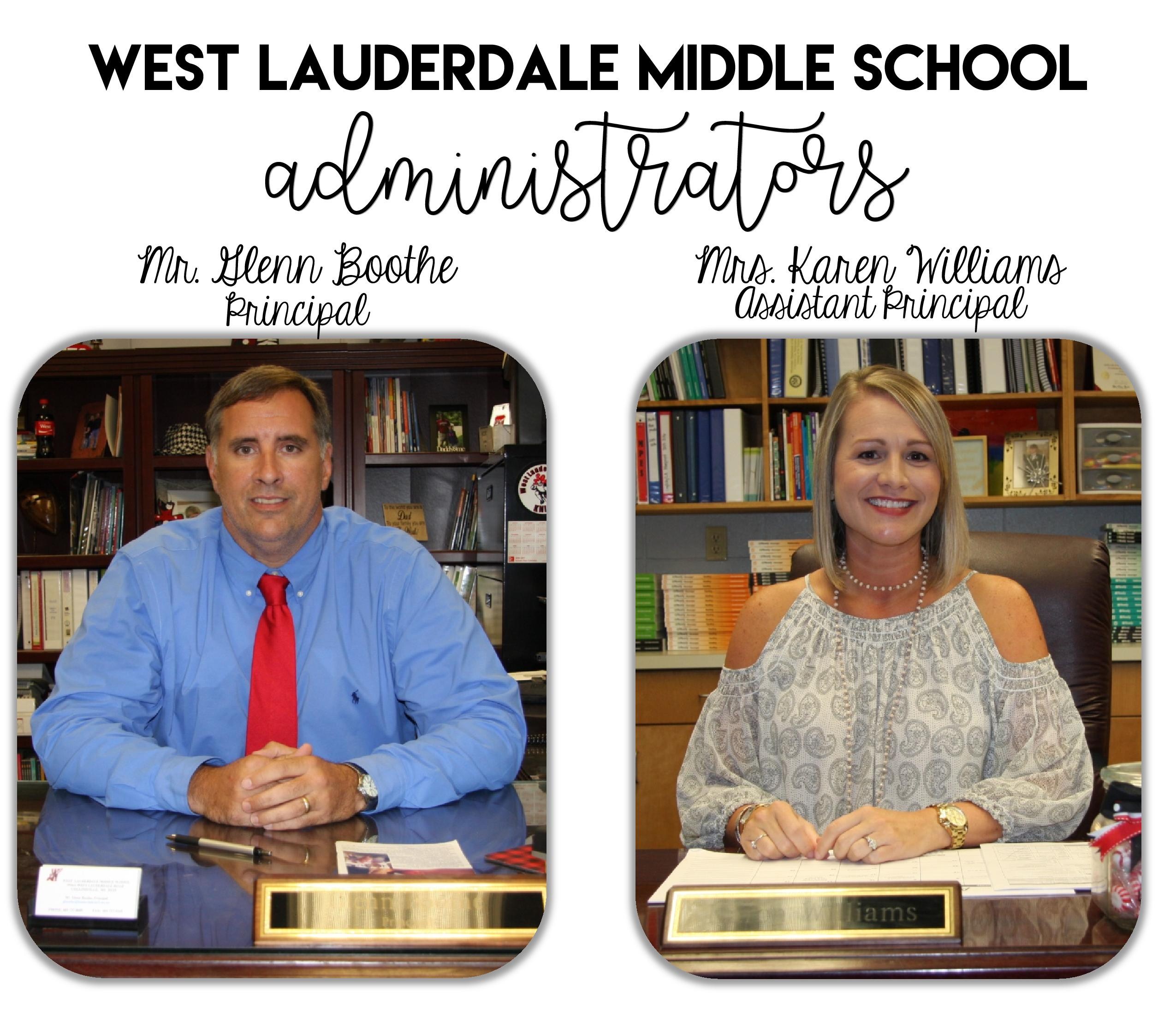 Mr. Glenn Boothe, Principal
Glenn Boothe became a part of Lauderdale County School District in 2000 as a teacher and coach at Northeast High School. He transferred to West Lauderdale High School in 2009 as a coach and teacher. In 2016, Boothe became Principal of West Lauderdale Middle School.
Coach Boothe and his wife, Morgan, have one son, Andrew. Andrew is a student at West Lauderdale.
In his spare time, he enjoys hunting, fishing, and watching Alabama athletic events with his family.
Mrs. Karen Williams, Assisstant Principal
A long time resident of Collinsville, Karen Williams started her teaching career with Meridian Public School District, but came "home" in 2003 as a teacher at West Lauderdale Elementary. She later became Lead Teacher at WLE, then transferred to West Lauderdale Middle School as Assistant Principal in 2015.
Mrs. Williams is married to Joey Williams and they have two children, Hayden and Ashlan.
In her free time, she enjoys watching Ole Miss athletic events and spending time with her family. They are active members of FBC Collinsville.